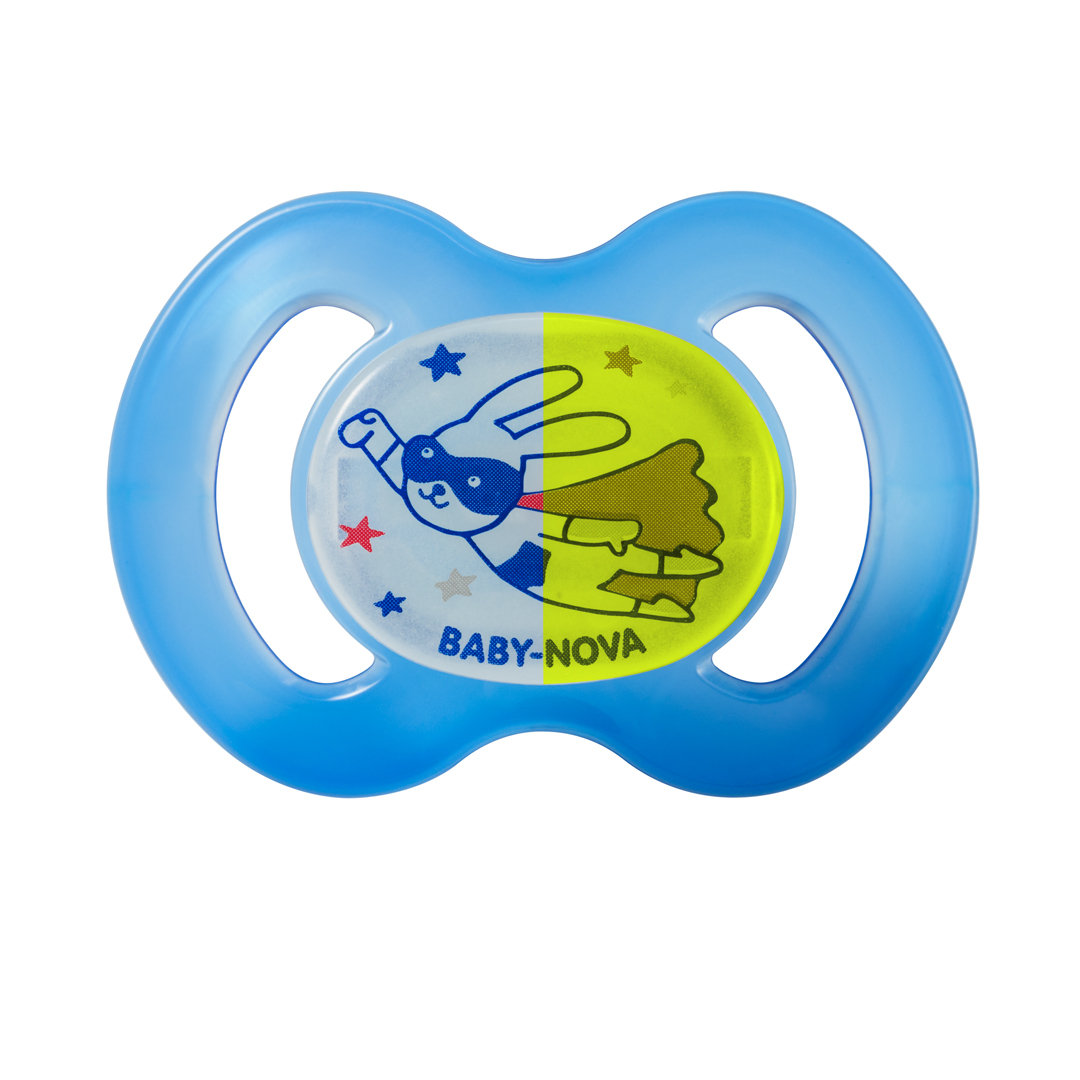 Night Soother Superhero
glows in the dark
jaw-friendly teat
material: Silicone, BPA-free*
pacifier without a ring
glows in the dark
jaw-friendly teat
material: Silicone, BPA-free*
pacifier without a ring
Product number:
24222-1112-01
glows in the dark
jaw-friendly teat
material: Silicone, BPA-free*
pacifier without a ring
The NIGHT pacifier glows in the dark to make it easy to find in the night. The jaw-friendly pacifier without a ring supports the natural development of the milk teeth thanks to its anatomically shaped teat. Soft, transparent silicone.
This product corresponds to EN 1400. Made in Germany. BPA-free*.
* according to EU Regulation"
Brand:

babynova

Color:

Blue

Kind of product:

Schnuller

Material:

Silicone

Set:

Single Item

Size:

Size 1 (0-6 M)

, Size 2 (6-18 M)