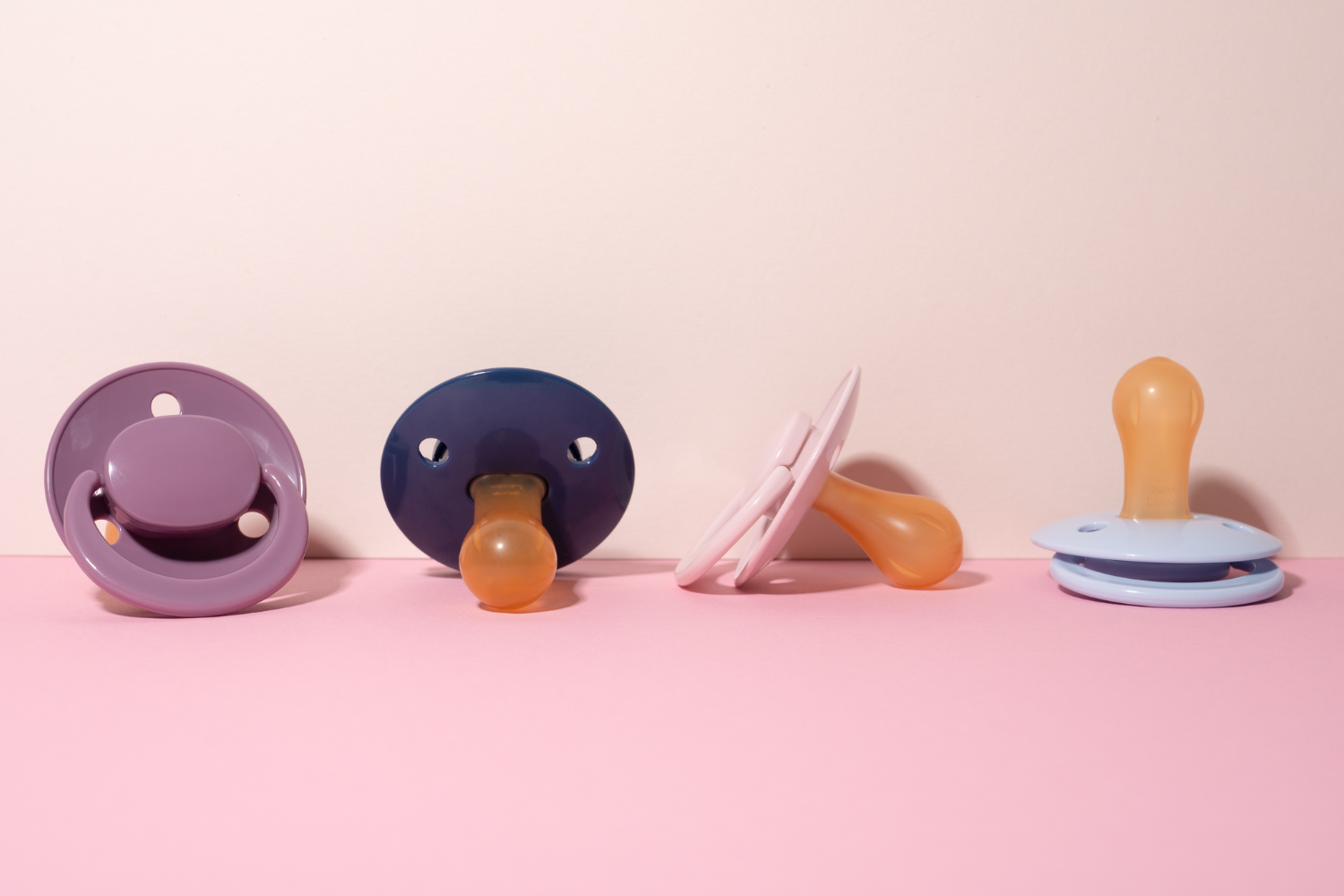 Latex Pacifier
Latex pacifiers, also known as natural rubber pacifiers. In our Baby Nova shop you will find a large selection of pacifiers made of latex or natural rubber from various manufacturers. Discover latex pacifiers with different teat shapes. The popular tooth-friendly Dentistar pacifier is also exclusively available with a latex teat in our baby online shop.
Latex pacifier advantages
The question of whether latex or silicone pacifiers is not just a question of taste. Latex pacifiers have a number of advantages over conventional silicone teats, which may be of particular benefit to your baby or child. The special thing about latex teats is that they are much softer and more flexible than silicone teats. The main advantage of latex teats is their bite resistance. If your child chews on his pacifier a lot, you should offer him a latex pacifier for safety reasons.